Talk about being swept off one's feet, this book certainly has done that to me. All the accolades about this book are truly well-deserved.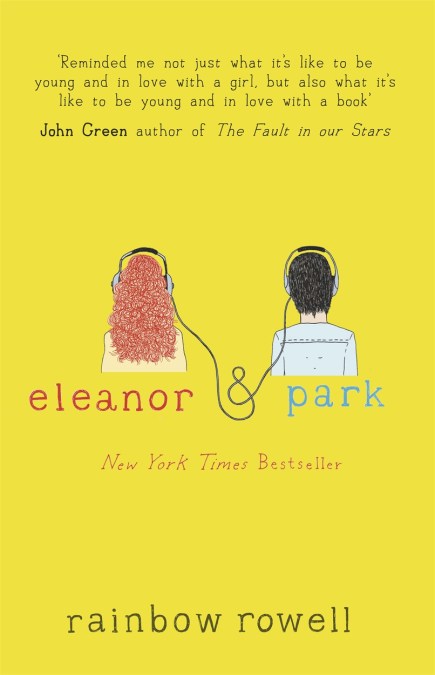 From the get-go, you are drawn into the world of Eleanor & Park. You might not have lived the same teenhood or in the same country or faced the same situations. But the universal ache of first love, of wanting to be loved, of being young and lost is something, I believe, all of us can identify with.
Rowell's narrative shows off so well the inner dilemmas and the outer peer pressures that this pair of young lovers face. It makes me remember those feelings of uncertainty in a new blossoming relationship, that fear of loss and the ramblings of a teenage brain. It was all at once wonderful and terrifying. Her writing presents these intense feelings in a real and raw way but it's not mushy or sickly-sweet. The way the chapters alternate between Eleanor's point of view and Park's is brilliant.
I like how the characters around Eleanor & Park are just as imperfect as they are. I also really enjoy how they exchange music and reading materials. Oh, and the sitting by the phone, waiting for THAT phone call… such memories… the days before digital music formats, the internet and mobiles.
The ending is just perfect… yes, like everyone else who has read the book, I am ever so curious about those three words but I understand why Rowell won't tell anyone, not even her mother, what those three words are. Maybe even Rowell doesn't know. Those words belong to Eleanor & Park and we need to respect that. We can all enjoy some time fantasising about what those three words might be and how Eleanor & Park go on.
Just a word of caution, I will repeat what is stated on the back of the book: Not suitable for younger readers. Because the story touches on bullying, abuse and suicidial thoughts.
Hope you will find some time to indulge in another world through the fabulous books.
Happy Reading!
syc