This book was an impulse buy. I am absolutely hopeless at walking out of a bookstore empty-handed… LOL…
The back of the book blurb reads: "Crazy Rich Asians meets Bridget Jones's Diary…" and I knew I had to give this book a shot. I have read Crazy Rich Asians (my review is here) as well as Bridget Jones's Diary (which I read a long time ago) and I liked both so I thought it's a good basis as any to read this story.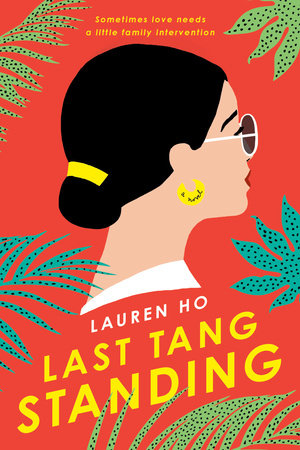 It was a good purchase! The main plot features Andrea Tang, in her mid-thirties with a successful law career and a flat of her own, enjoying life with a trendy group of friends. What more could you want? Well, in the very matriarchal Chinese-Malaysian family circle, she is lacking in one major part of her life; marriage. With the announcement of her cousin's engagement, she is about to become the only unmarried member of her generation in the extended family.
With best friend and cousin, Linda (who is only half-Chinese so the family holds her to a different standard), she attempts to find Mr. Right. A chance meeting with very wealthy Mr. Eric Deng seems to be the answer to her ring-less problem but is she being true to herself? What about that annoying Suresh Aditparan who is also vying for partnership at her firm? Why can't Andrea treat him more like an enemy?
I like Lauren Ho's style of writing. The voice she has given Andrea is slightly self-disparaging yet optimistic. The inclusion of a few colloquial terms and social media shorthand makes it appropriately Singaporean, bringing a smile to my face.
I love the play in the relationships between Andrea and Linda, Andrea and her mother/family, Andrea and her friends, Andrea and her work, Andrea and the men in her life, Andrea and her dreams. There are a few LOL moments and a few more head-shaking ones too.
The struggle to find a man whom you love while at the same time satisfying the expectations of the family is so familiar to many Asians but I think it's not limited to Asia. However, the extent to which one would go or should go to satisfy family is a long and complex debate, depending on which side of the marriage journey you are on.
So if you are interested in learning a bit about an Asian woman's mindset towards marriage and the juggling act between the demands of work-life and her family she performs, have a read of this book. Let me know what you think.
Happy Reading!
syc