I chose to read this book because I am interested in history, especially of Asian countries and this book promised a different perspective of a very significant time in India's history; a time when Gandhi started his campaign towards India's independence from British rule.
I had read a bit and heard much about what Gandhi had done and how he advocated for civil disobedience as a non-violent way to make his point. But it was always from an adult perspective and usually from a rather politically-one-sided recount of various different events.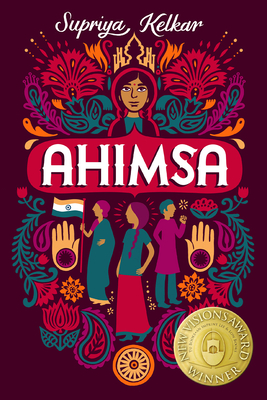 Kelkar made a ten-year-old girl, Anjali, the centre of the story and we see how the independence movement affected her and her family; how it confused her and turned her world upside down, how she coped with all the conflicting emotions within herself and the incomprehensible reaction of her best friend, who was a Muslim.
As we walk through the story with Anjali, we learn how these historical events affected the lives of the ordinary people and how the caste system was very much a part of life in India. We also see what might be the motivation of different people who joined the independence movement, also how political will, even if it seems to be for the greater good, might not translate into immediate benefit for every citizen.
All these are written in an easy to understand language yet Kelkar kept a good pace which maintained my interest in not just Anjali's story but also in the lives of the people around her and in the outcome for Anjali and her family and also for India as a whole.
I think this book is a great way to introduce middle-graders to what might have otherwise been a very serious and complicated historical event.
Have you read other historically based books which you would recommend?
syc